Raku, Built By Hospitality Construction Services & 2SCALE Interiors
Published in Food & Beverage Magazine September 19, 2015
Upon entering Raku, guests discover that everything about is aglow—from the illuminated onyx bar, to the purple and gold light filtering through the extensive millwork, to the incandescent canopy ceiling of white two-dimensional flowers. Many of these features were secured after extensive value engineering, directed by restaurant general contractor Hospitality Construction Services. Helmed by Rob Mescolotto, the firm ultimately saved the client over $400,000 while still maintaining the original design intent. Some of the firm's initiatives include: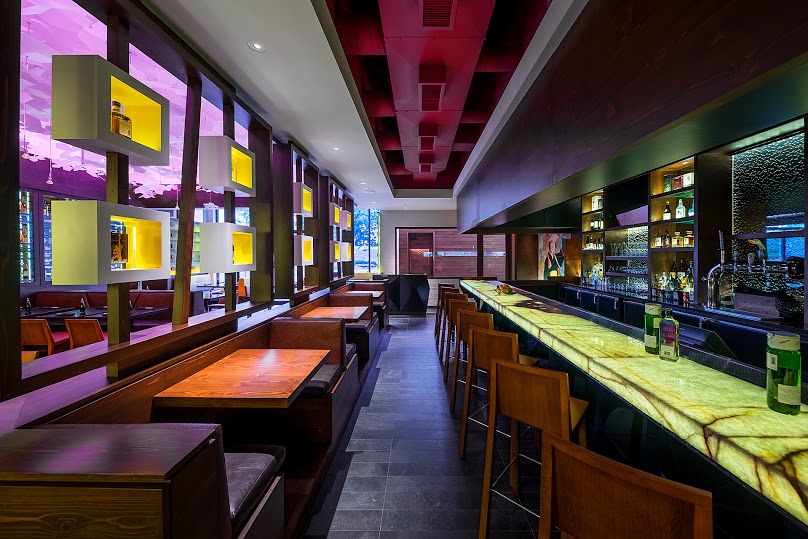 Using toned and stained cypress wood throughout the restaurant instead of the originally suggested heartpine, which alone saved $50,000

Sourcing a local piece of cracked onyx that was too small for most projects but was the perfect size for Raku's barspace

Presenting less expensive building materials next to the original design materials to the client, not indicating price points (the designer actually thought the cheapest material was best for the design)
Hospitality Construction Services, which is based in D.C., worked closely with design firm 2SCALE Interiors to bring this local Japanese sushi fusion concept to life.