As the capital of the United States, Washington is a busy city at all times of the year. Everyone knows that it's a hub for government and a home to American neoclassical architecture, but it's also a home for fine dining restaurants and casual food chains. To aid construction projects for these kinds of establishments, this list compiles the top contractors that operate in the area. The criteria we used to rank each firm include construction quality, business history, each company's body of work, accreditations, certifications, feedback of clientele, and accolades received, with a strong focus on the prestige, relevance, and date of each award. Most of the companies that serve the city are, not surprisingly, based in Maryland and Virginia.
#2 Hospitality Construction Services Inc.
Gaithersburg, MD
The powerhouse firm Hospitality Construction Services has built a strong name for itself in the Washington DC Metropolitan area and continues to lead the industry in building projects under budget and on time while delivering quality craftsmanship that produces Michelin-star, Bib Gourmand, and Micheline Plate restaurants. The company's attention to customer needs and creative solutions has also helped solidify its reputation for achieving unbelievable outcomes in the restaurant and hospitality industry. More than a decade of commercial building in the DC area has stacked HCS' portfolio with casual and luxury dining restaurants, such as Tail Up Goat, The Dabney, Call Your Mother Deli, and Timber Pizza Company.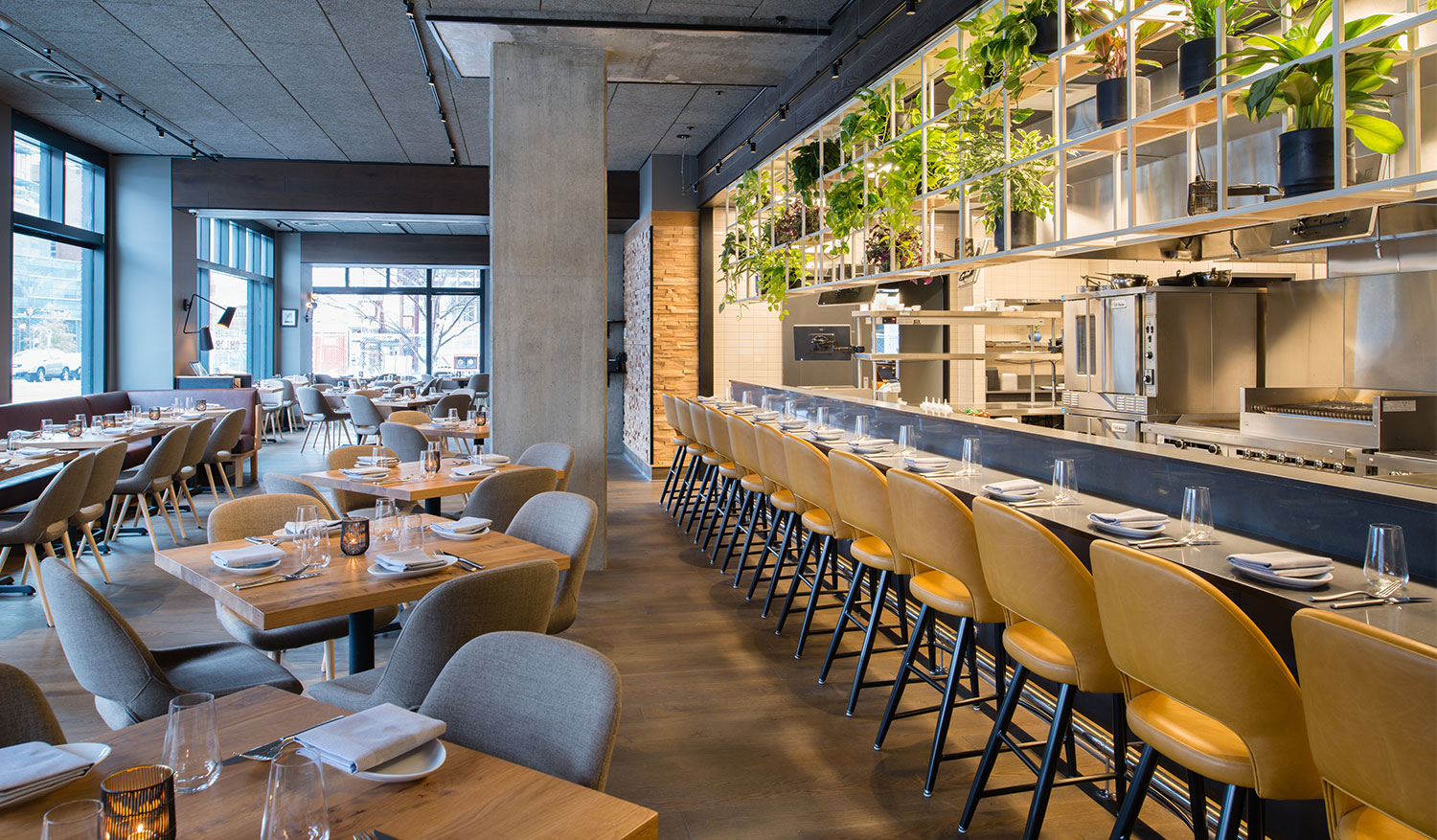 Publications that have featured the company include The Washington Post, Eater DC Online, Popville Online, The Washingtonian, and Lehigh Valley Good Taste. The featured project is Chloe, an open-kitchen, Lebanese-inspired restaurant located in D.C.'s The Yards / Capitol Riverfront neighborhood. Hospitality Construction Services served up inventive ways to minimize the impact of elaborate mechanics needed in the restaurant while highlighting existing architecture. This accomplishment was named a Bib Gourmand restaurant for 2019.